201 890 7281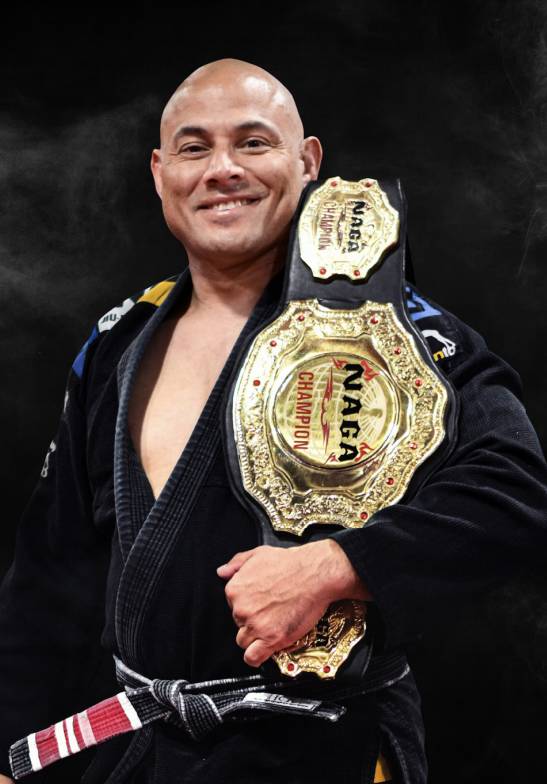 ABOUT
Anthony Argyros is a NFPT (National Federation of Professional Trainers) certified trainer (since 2000) and specializes in the training of corporate business people and athletes alike. As a client, your goals become Anthony's goals with the single minded task of helping you achieve your specific mission.
Anthony is also a Brazilian Jiu Jitsu Blackbelt instructor and has studied under Professor Carlos Catania of the legendary Sergio Penha affiliation and was the first Jiu Jitsu Blackbelt under Professor Catania. While a tournament competitor for over 13 years, Anthony's main focus is on the development of his students, and teaching them to be well-rounded Martial Artists and responsible, productive citizens.
100 grappling
championship won
150+ Top 3 finishes in grapling
championship won
He has won titles in
Brazilian Jiu Jitsu,
No-Gi grappling,
Sport and Freestyle Sambo
Shootfighting.
NAGA "Grappler of the Decade 2000 – 2009"
In addition to personal and group fitness training, strength training, Brazilian Jiu Jitsu, Grappling Seminars and Martial Art instruction, Anthony is also a published author and motivational speaker with a collegiate background in Sports Psychology.
Anthony has worked with a number of athletes and helped them achieve their goals; there is no reason to think he can't do the same for you.
Major
Credentials
NAGA "Grappler of the Decade 2000-2009"
2010 Gladiator Magazine "Golden Gladiator" award
2004 Universal Martial Arts Hall of Fame Inductee
2010 Sonbol Watch Award Reci pient
2002 Grapplers Quest Worlds "Fastest Submission Award"
First ever NAGA "Battle at the Beach" cham pionshi p belt winner
Major
Milestones/Records
Grappling Champion every calendar year 1999-present
NAGA No-Gi division champion every calendar year 2000-present
NAGA Expert division Champion every calendar year 2000-present
NAGA Heavyweight division Champion every calendar year 2000-present
NAGA New Jersey Champion every calendar year 2000-present
NAGA Champion in at least 2 venues every calendar year 2000-2011
Grappling Champion in at least 2 venues every calendar year 2000-2012
Grappling Champion in non-New Jersey venues every calendar year 2000-2012
Grappling wins by leg lock submission every calendar year 1999-present
Only fighter in World to com pete and place at every NAGA "Battle at the Beach" 2000-present
Only fighter in World to com pete and place at every NAGA "NAGC" 2000-2011
Only fighter in World to com pete at every NAGA "NAGC" 1999-2011
RATED Grand Prix Points Cham pion 2004-2005
RANKED Grand Prix Points Cham pion 2001, 2002, 2004-2011